Does that sweet smell of freshly baked cake bring a smile to your face and sparkle in your eyes? If yes, have you ever thought of baking at home? Baking cakes can be super fun and relaxing.
Isn't it magical how a simple cake recipe mixed with your care and love makes moments special and memorable. Be it for birthdays, anniversaries or a casual dessert indulgence cake are love. Today, you will enjoy baking this love-filled recipe called Victoria sponge cake. Named after Queen Victoria, this quintessentially British bake is simplicity at its best. Here is a quick recipe! Start baking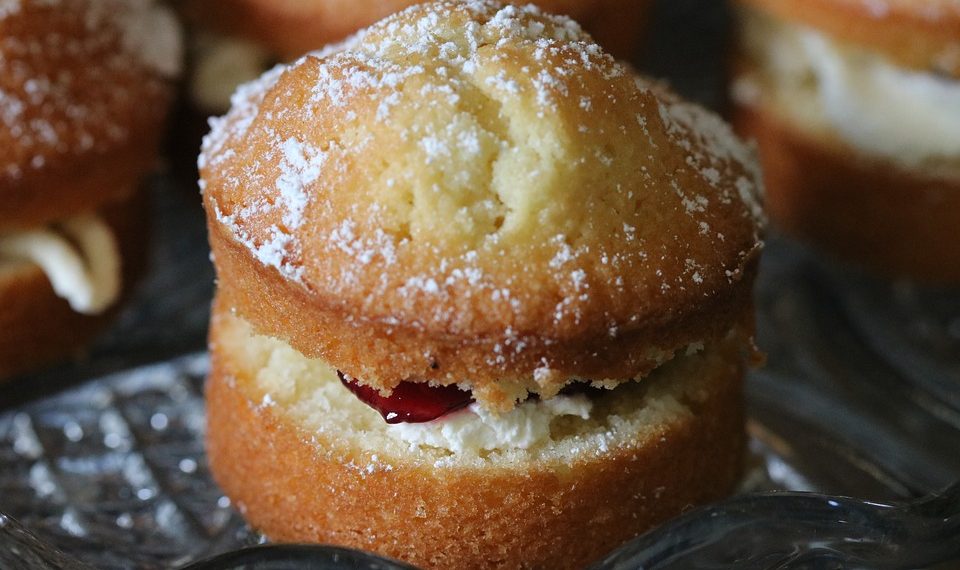 Ingredients
160g unsalted butter, softened
160g self-raising flour, sifted
160g caster sugar
3-4 large eggs, lightly beaten
1 tsp vanilla extract
Self raising flour
Baking powder
Filling:
4 tablespoons raspberry jam (you can take any flavor of your choice)
100 g butter or margarine softened
200 g icing (confectioners) sugar
More icing sugar for dusting
Instructions
Preheat the oven to 180°C.
Grease and line 2 x 8 inch (20cm) springform cake tins with nonstick baking paper.
Pour 200 grams of soft butter, 200 grams of caster sugar and 1 tsp of vanilla extract into a bowl and mix well into the creamy mixture.
Beat in 3- 4 medium eggs one by one then fold in 200g self-raising flour and mix well.
Add in half the flour and fold it in gently. Add in the remaining flour and fold in gently.
Stir in the baking powder and vanilla extract.
Put half the mixture in each cake tin and spread it evenly over the base of each tin. Level the surface with a spoon or spatula.
When ready, remove from the oven and allow to cool in the tin for 5 minutes
Bake for 25–30 minutes.The cakes should spring back when gently pushed in the middle. To make sure they are done, push a skewer (or a knife) into the cake. If it comes out clean then the cake is done. If it gets covered in the mixture, put the cake back in the oven for a few more minutes and check again.
When ready, remove from the oven and allow to cool for 5 minutes in the tin.
Also Look : Breakfast Bombs Recipe – It's Easier Than You Think!
Icing the Cake
Make butter icing by mixing butter and icing sugar together – you can do this by hand or with an electric beater.
Spread about 6 tbsp strawberry or raspberry jam on a cake.
And top with whipped double cream. Dust with cake sandwich and icing sugar together.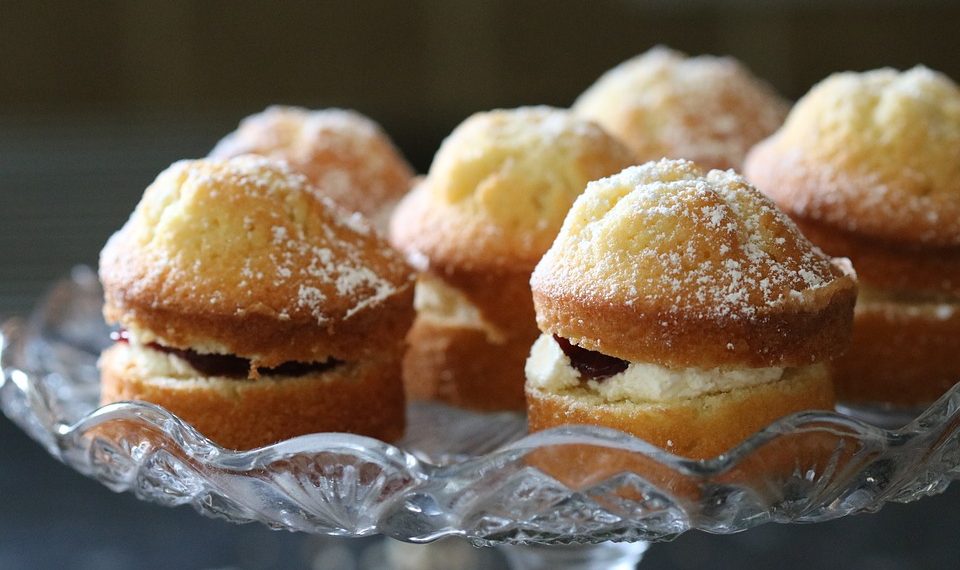 The Victoria Sponge was Queen Victoria's favourite sponge cake, and since then it has become an all  time favourite snack. Victoria sponges are usually jam-filled, but you can serve each piece with a dollop of whipped cream, or dust some powdered sugar on top if you wish. Though it won't take much of your time, if you are still too lazy to bake it at home you can always opt for cake delivery in Gurgaon, Bangalore, Delhi or anywhere at your desired location.
Also look :How to Cook Brown Basmati Rice in 5 Steps (It's Super Easy!)